Roadways, Ditches & Utility Lines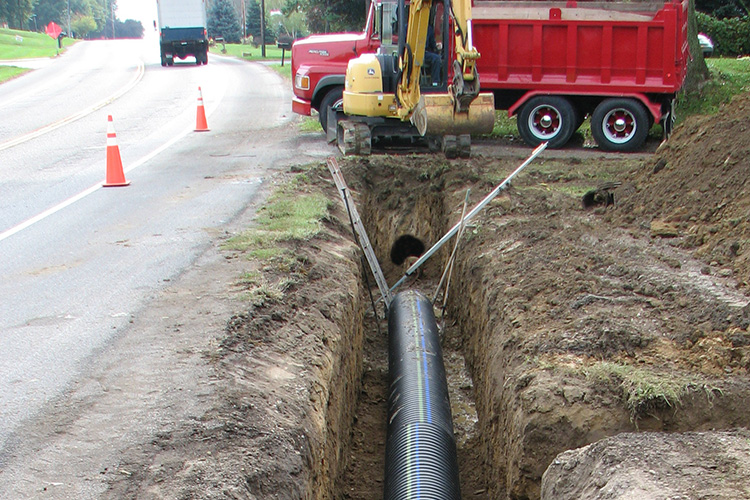 Roadways & Ditches
Orr Construction works closely with private landowners, state & local municipalities, and civil engineering professionals on roadway and ditch projects. Be it new infrastructure construction, restoration of existing roadways, or drainage problems involving private property and public right-of-ways, Orr Construction routinely offers the experience for:
Roadways, access lanes, and temporary roadways

Roadway demolition and removal

Grading and earthmoving

Aggregate base and shoulder construction

Culvert installation and repair

Box culverts and other drainage structures
Utility Lines
Look to decades of Orr expertise when you have a new construction or renovation project involving underground utility lines. Likewise, we can tackle challenging underground repair of water, sewer, and other utility lines, taking care to ensure first the safety of the work site and then properly repairing the break to prevent future problems.
Our experience includes:
Installation of new water lines or repair (or replacement) of aged or broken water lines

Installation or repair of storm and sanitary sewer lines

Conduit installation (and related structures) for electric and telecommunications
Call us today to discover how we can help you!